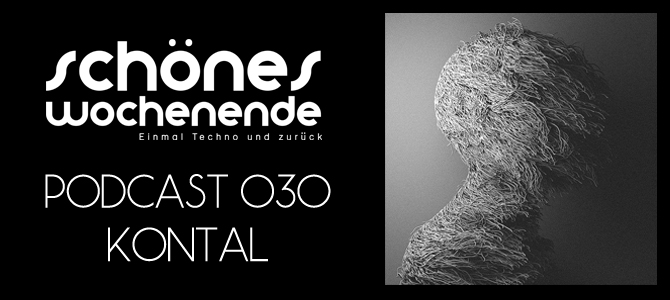 The first question is one you've probably answered many times before: When did you start dj-ing and who or what influenced you the most to start making your own music? 
I started DJing 17 years ago when I was about 14. Promoters and club owners back then used to sign a kind of parental guidance permit in order for me to be allowed to perform. Techno had a big impact on my childhood and most of the stuff that I used to listen back then left some kind of memory which is portrayed on the music that I produce today.

You recently launched your own label 'Revolt' and dropped the first release by yourself with a remix from Edit Select. What is your connection to Edit Select and what was the main reason to start the label? 
I've been following Tony's stuff for quite some time now and I always had him in mind to be on my debut release if I ever had to launch a label. The idea of creating my own platform has been getting built in my head for the past couple of years, knowing who and what I want to represent. Thankfully most of the artists I had in mind, trusted and believed in my vision when I reached out and now I'm more than glad to showcase their work on Revolt.

Following up to our last question, we wonder what we can expect in the future and what distinguishes Revolt from other record labels?
To be honest we're not really after distinguishing ourselves. Well at least that's not something we're working on. Our aim is to build a platform that represents the organic side of techno. Music that doesn't have to be structural, but focused more on bringing forth an honest sound with character.

Can you tell us a bit about what the scene in Malta looked like today and do you throw parties yourself?
I think Malta has one of the biggest percentages in the world when it comes to party goers and people who are involved in the electronic industry. Techno is really big here and we were more than glad to host our label launch party on this little island.
When it comes to music production could you tell us about your workflow? Do you use a lot of hardware and what synthesizer and drum machine are your favourite? 
Lately I've been experimenting in working in different studios to try and get out of my comfort zone. I'm finding that experimenting with a lot of new hardware which I'm not familiar with secludes me from my usual. Generally I have a kind of workflow that I've been utilising for a long time that is mainly software now-a-days, but jamming on hardware which I then bounce onto software is something which I look forward to do more.

What do you have in store for the future? 
Well we already have 14 Eps, 2 albums and 1 VA forthcoming on REVOLT, so release wise we are settled. Now we are discussing with a handful of promoters and club owners to host Revolt label nights in various countries. As for Kontal, I look forward to continue spending as much time possible in the studio, working on new music and expanding the Revolt project.  
One last question. We know there are no death sentences anymore in Malta or in The Netherlands for that matter, but suppose you are on death row and you must choose one track that you'll listen to till death. Which one would that be? 
Makornik – Caw Caw